ROOMS
& SUITES
CHARMING BELVEDERE
White as milk,
illuminated at times by the bright colors of the majolica of Vietri,
the rooms of Palazzo Murat combine
the historical rigor of nineteenth-century architecture with design elements
that give the surroundings a fresh and original style,
like the Arch of Castiglioni or the fixtures painted in a vivid yellow lemon.
The hotel has 33 rooms classified into 8 categories,
located in the old and new wing of the Palazzo Murat.
All rooms are elegantly furnished respecting the place and tell their own story.
Each room is different from the others,
but all offer you an incomparable view of Positano
and the painted majolica of the Church Dome, symbol of the city.
ONCE YOU ENTER HERE,
YOU DO NOT WANT TO LEAVE.
From the rooms of the old-fashioned wing of the Palazzo Murat, you can breathe the atmosphere of other times between four-poster beds and classic furniture, without sacrificing comfort.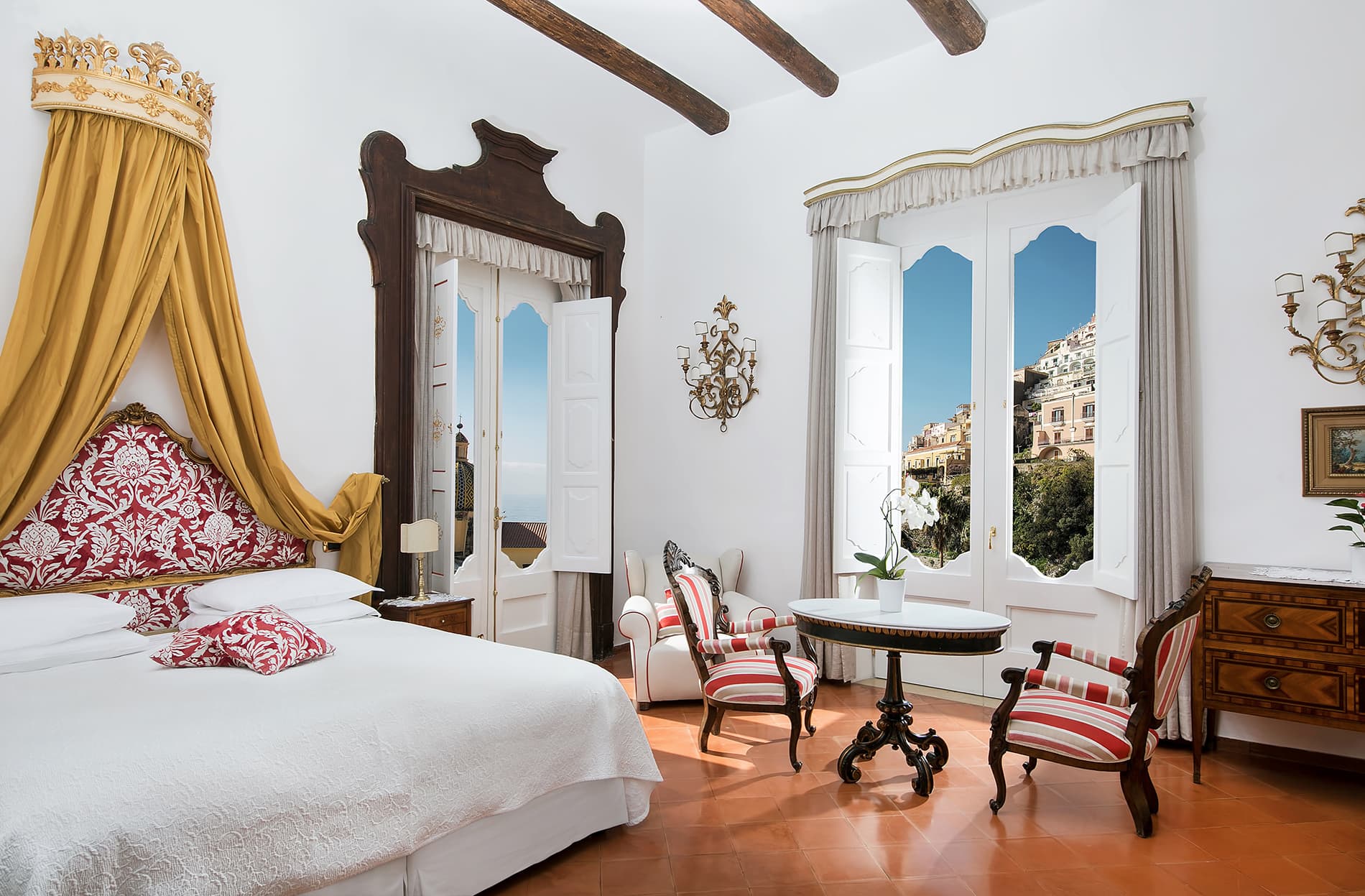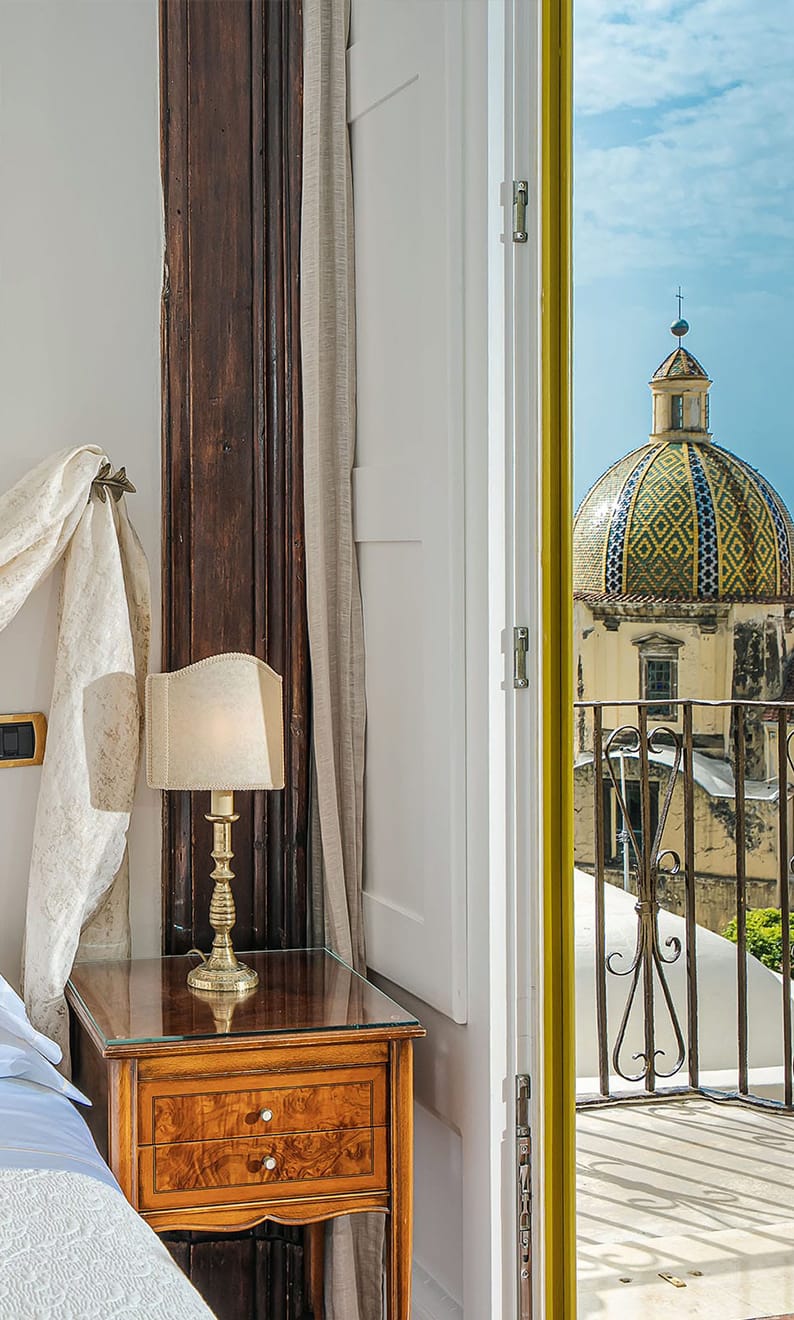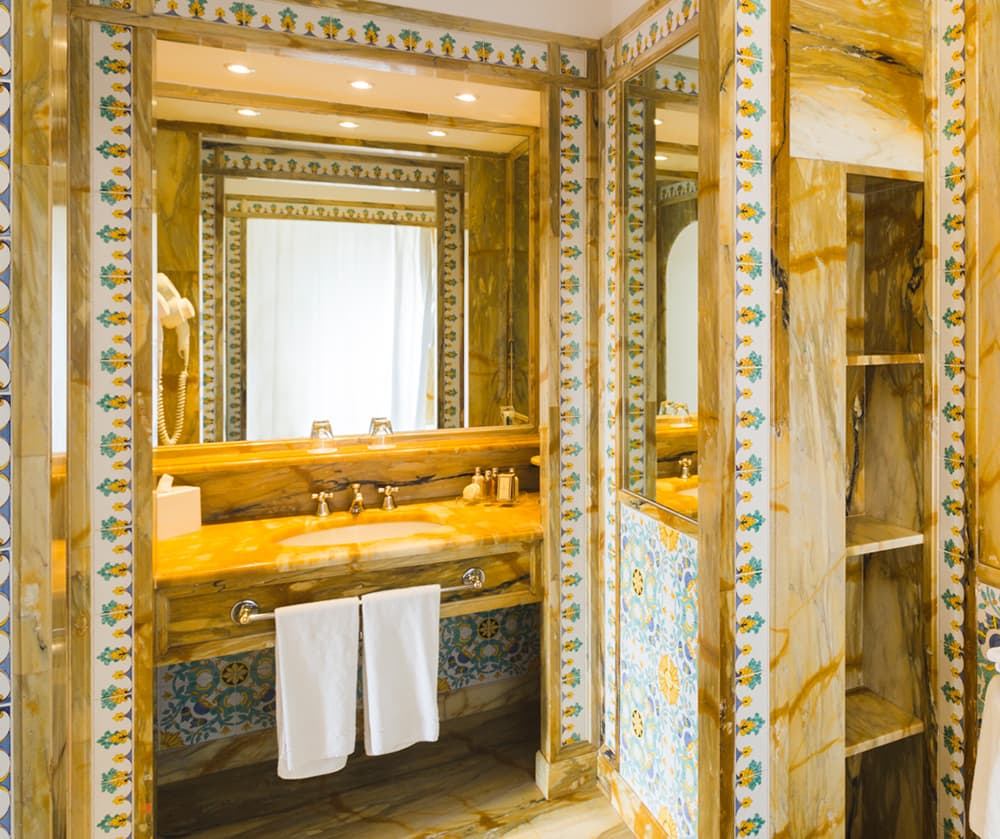 The charming elegance of the Deluxe rooms and their convenient access to the garden and pool make them the perfect retreat.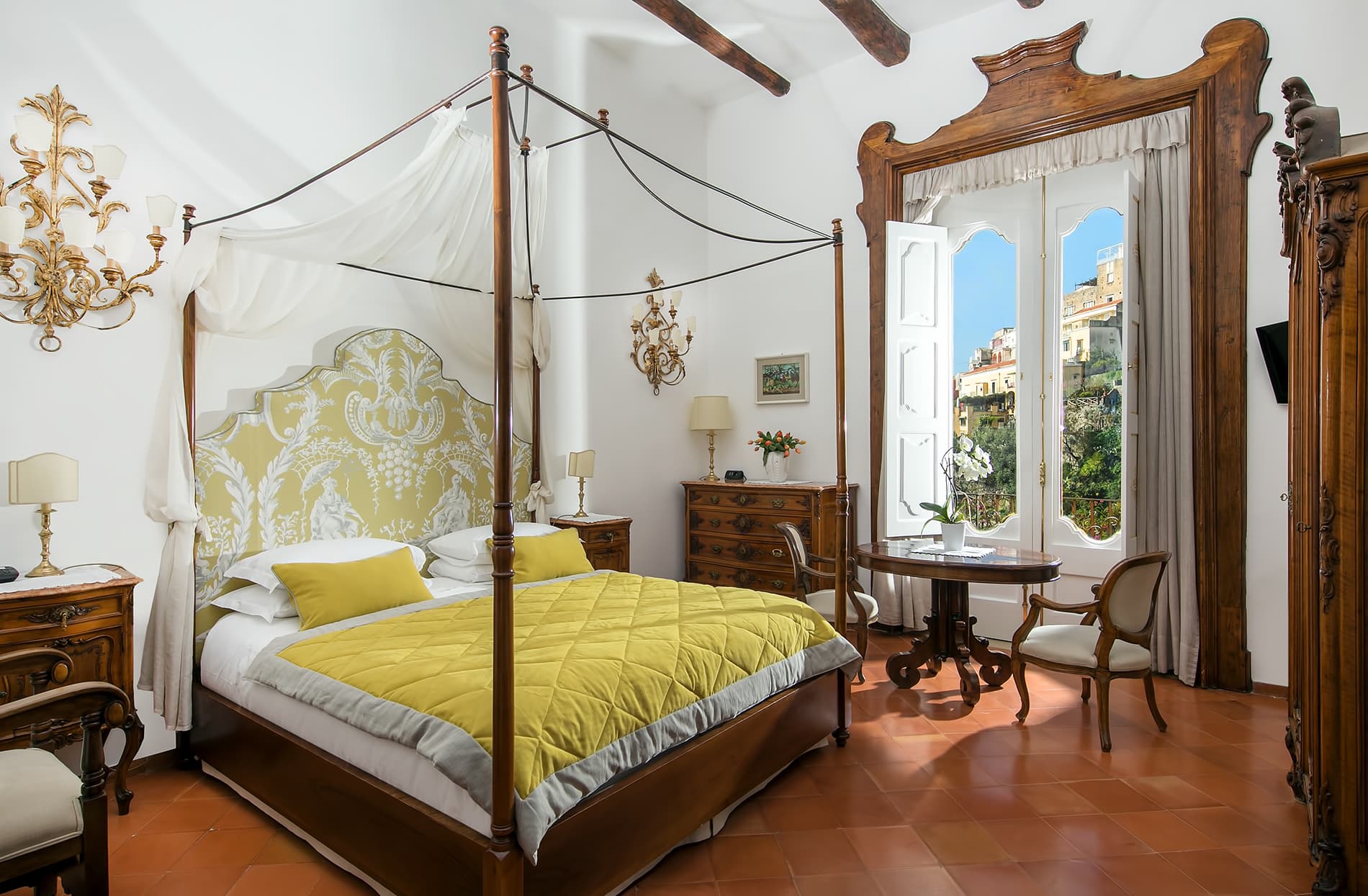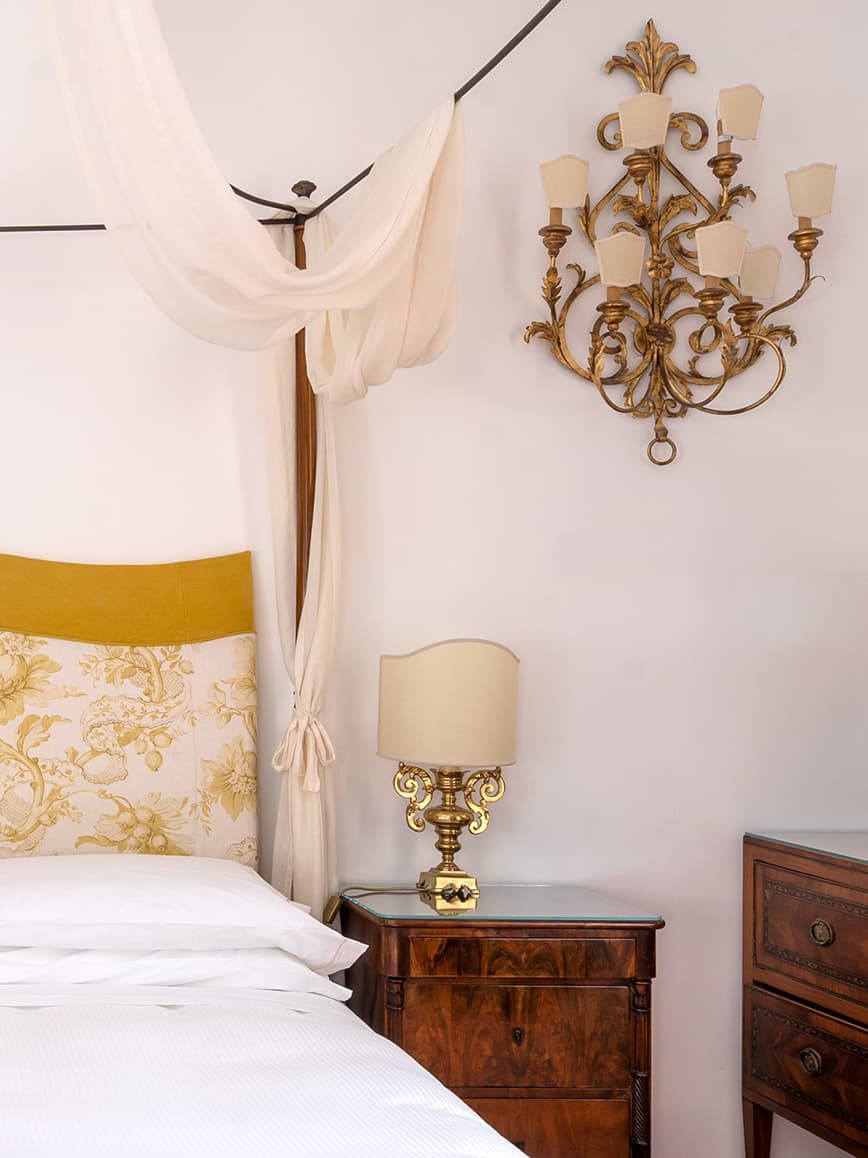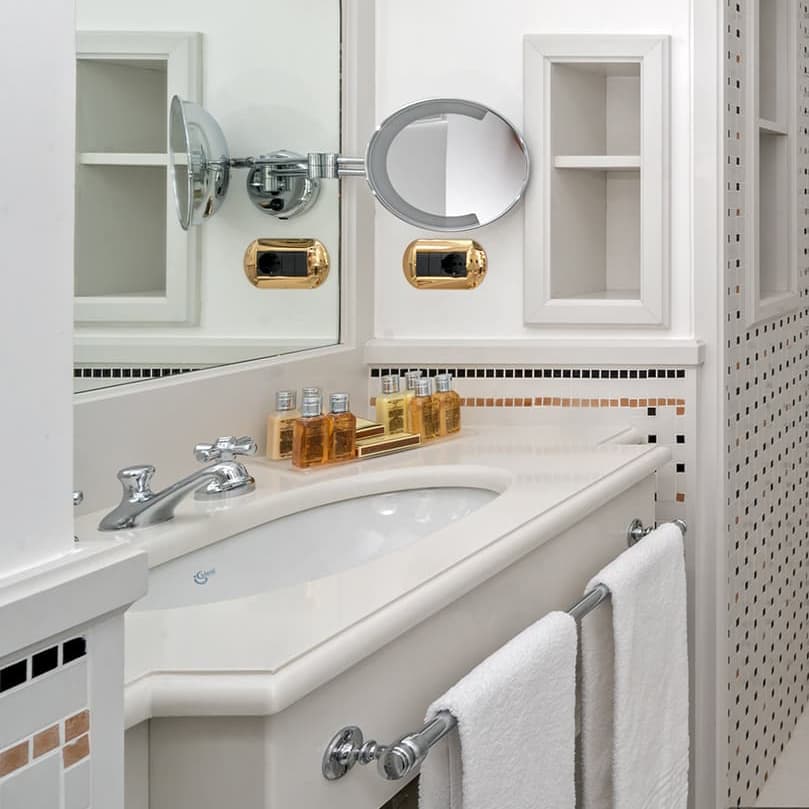 On the third floor of the new wing of the building, the scent of citrus fruits arrives quickly on the terrace, giving you a sweet awakening in a full relaxation.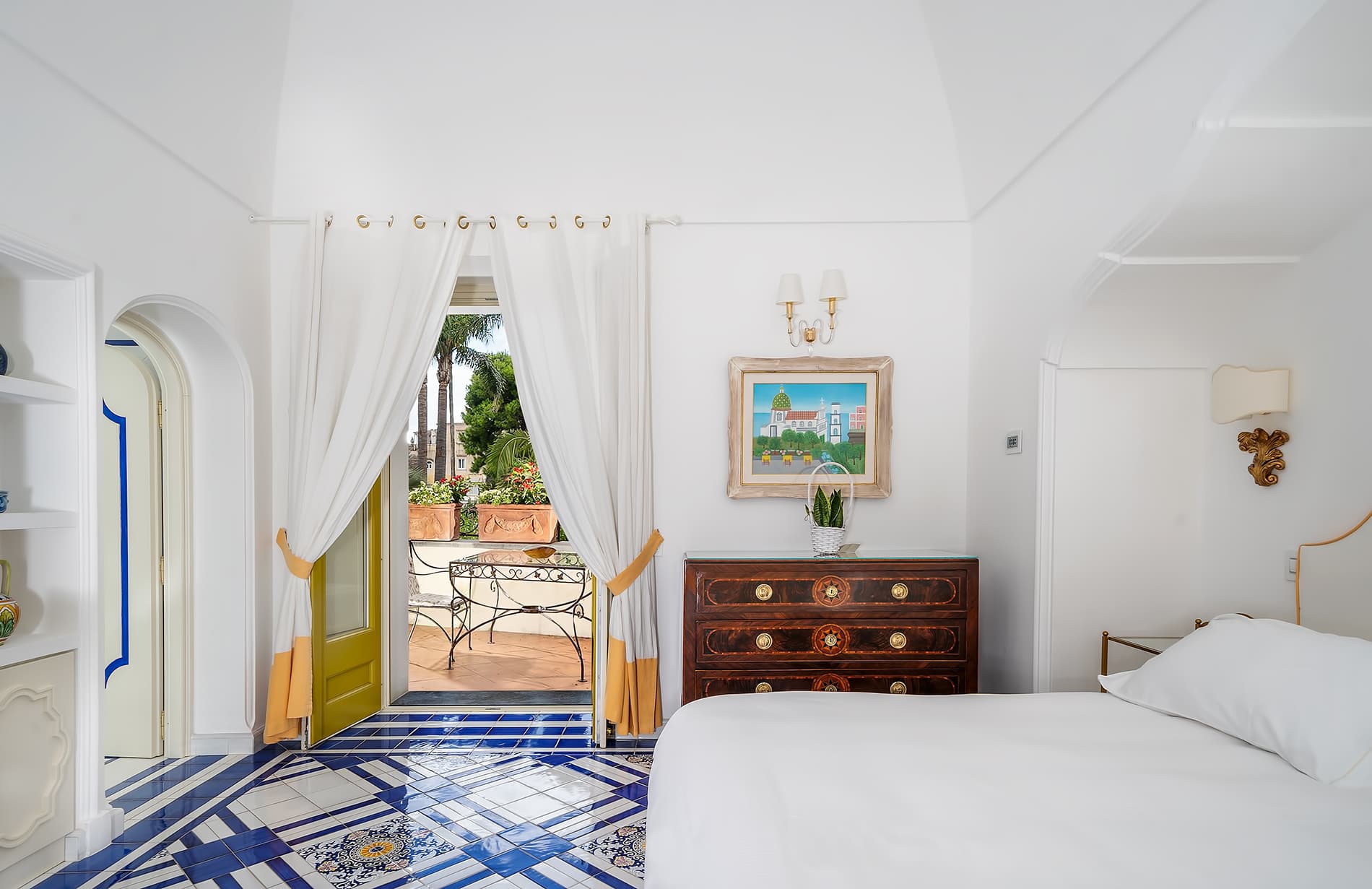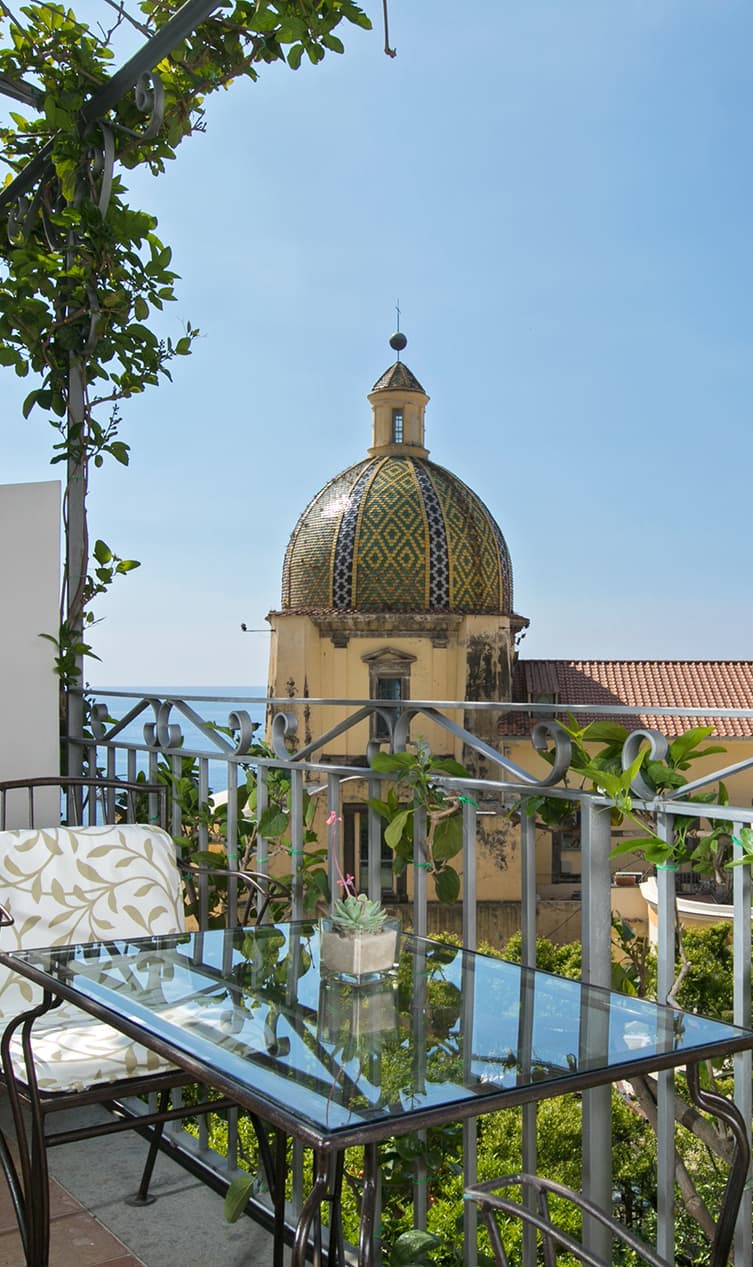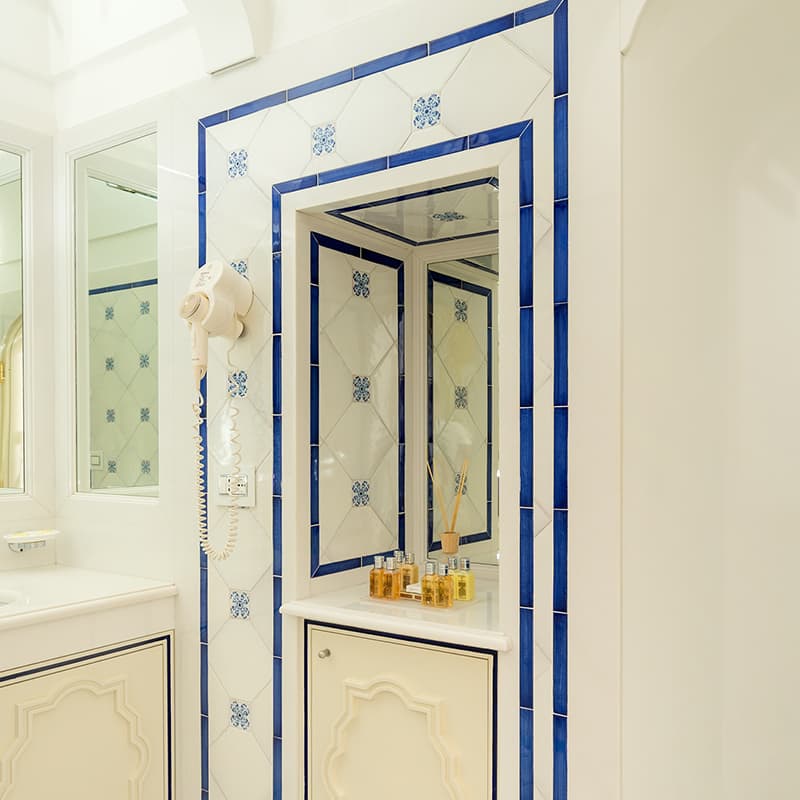 Green and orange are the colors that distinguish these rooms in the new wing of the house.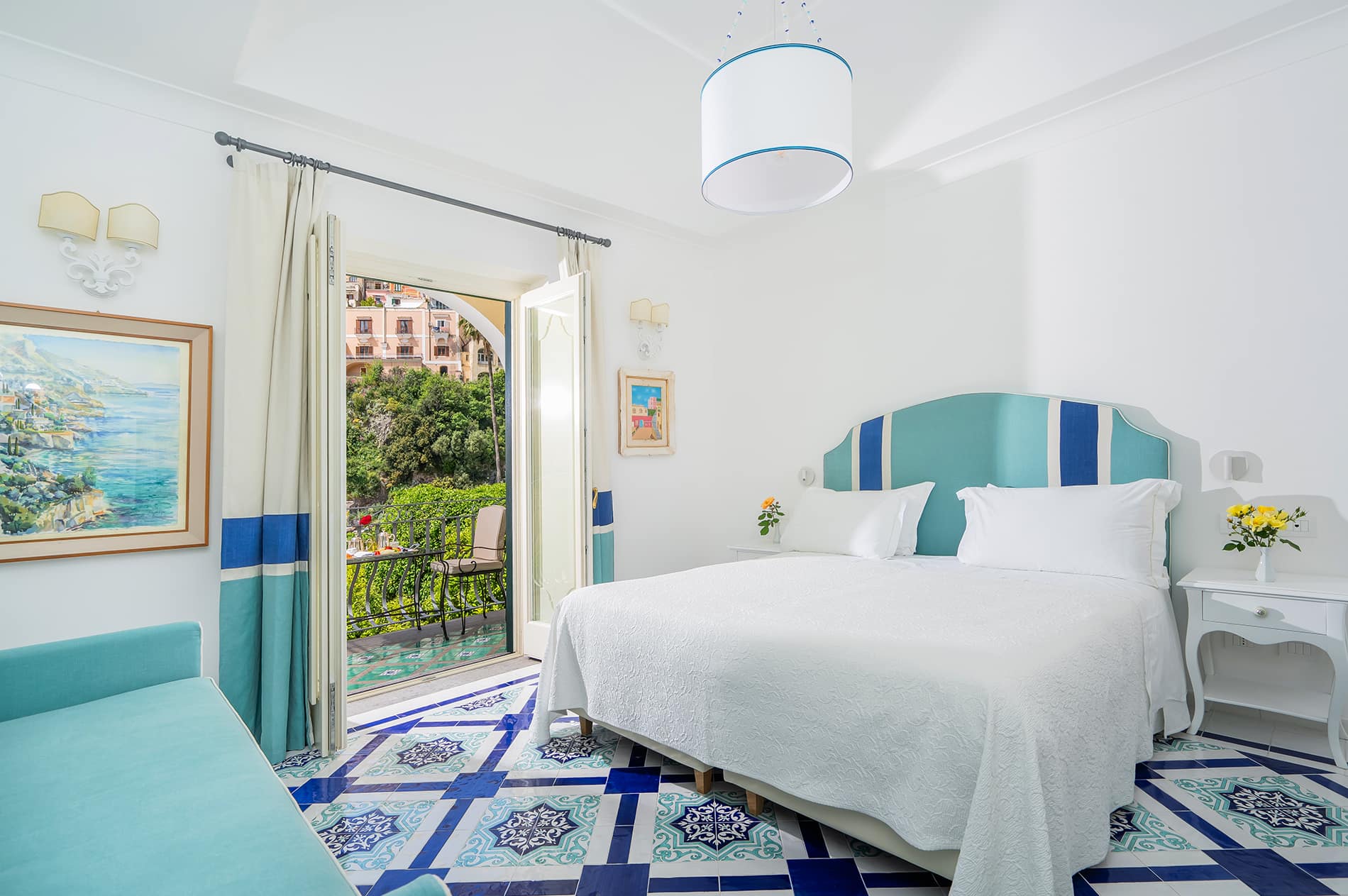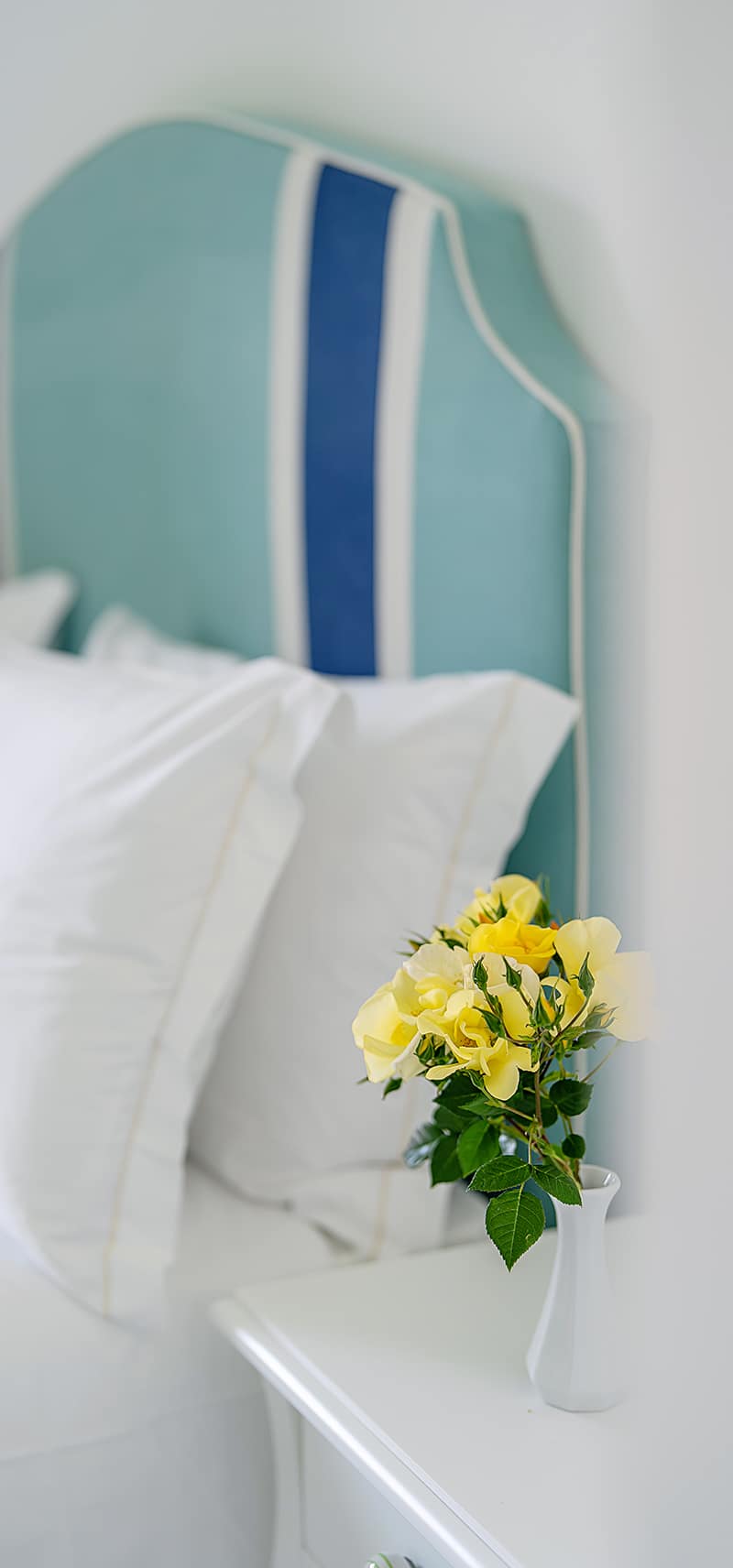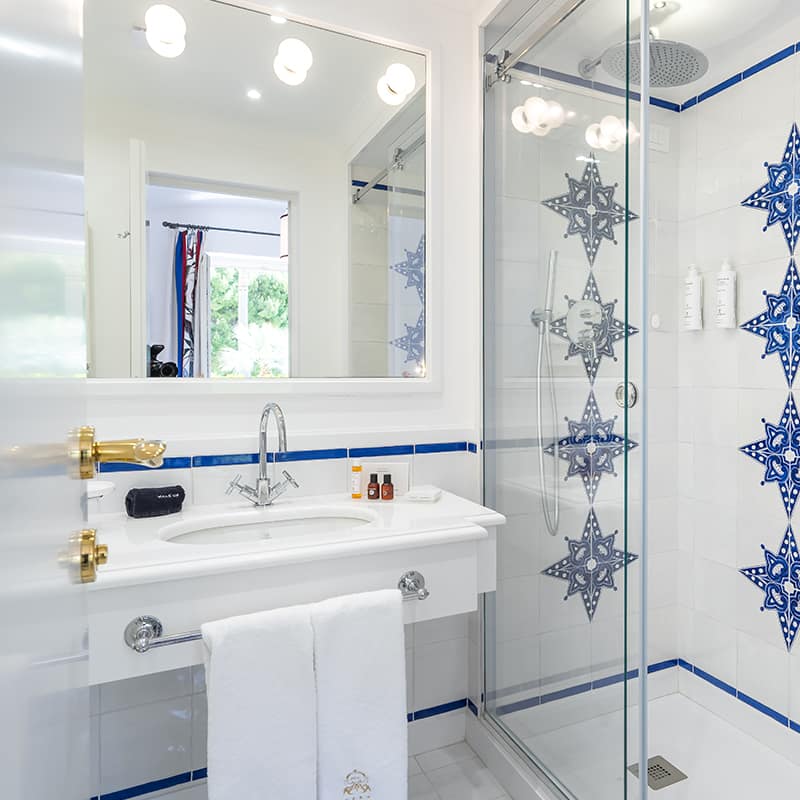 In a harmonious and relaxing setting, the classic rooms know how to combine comfort and pleasure.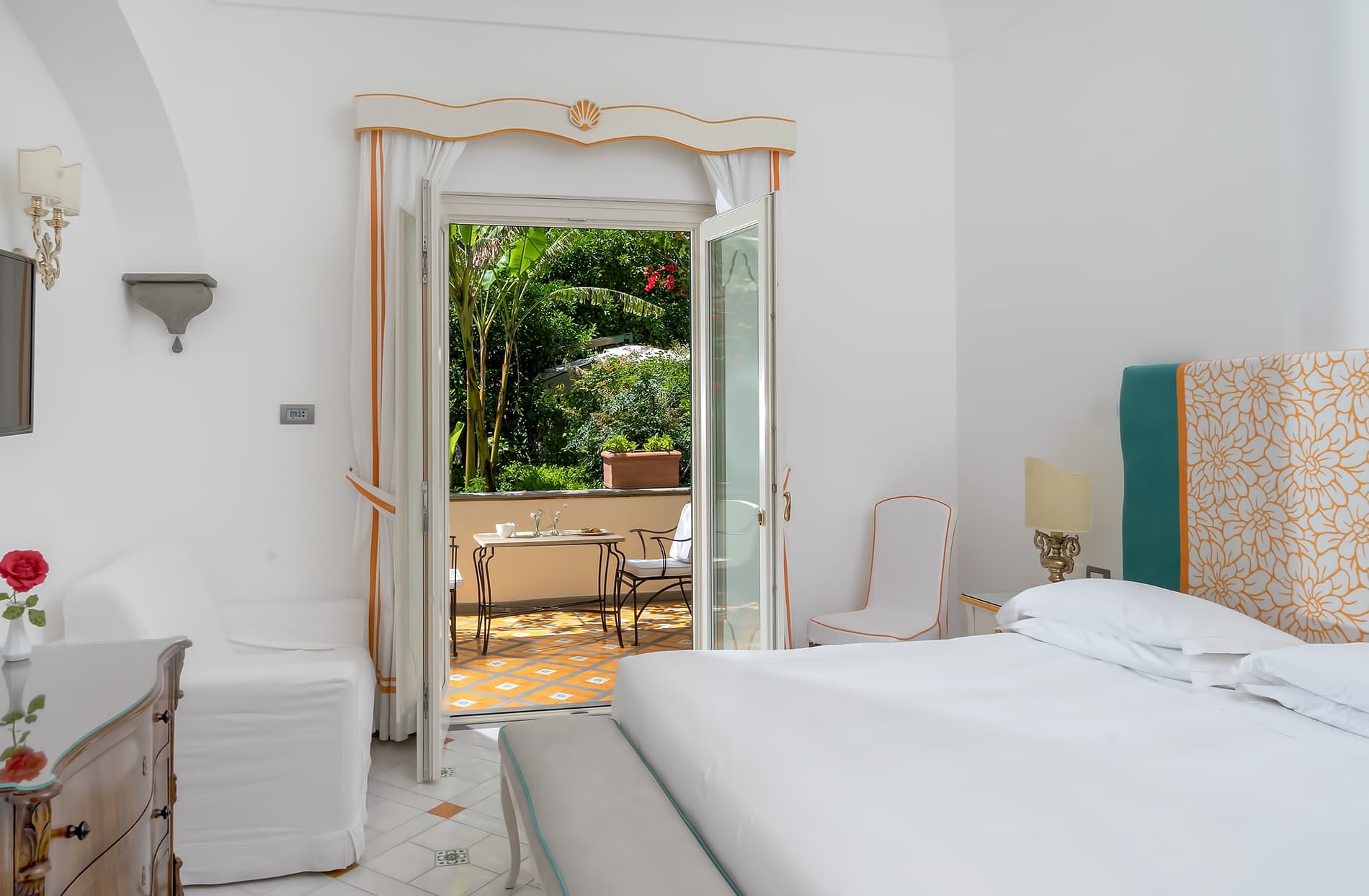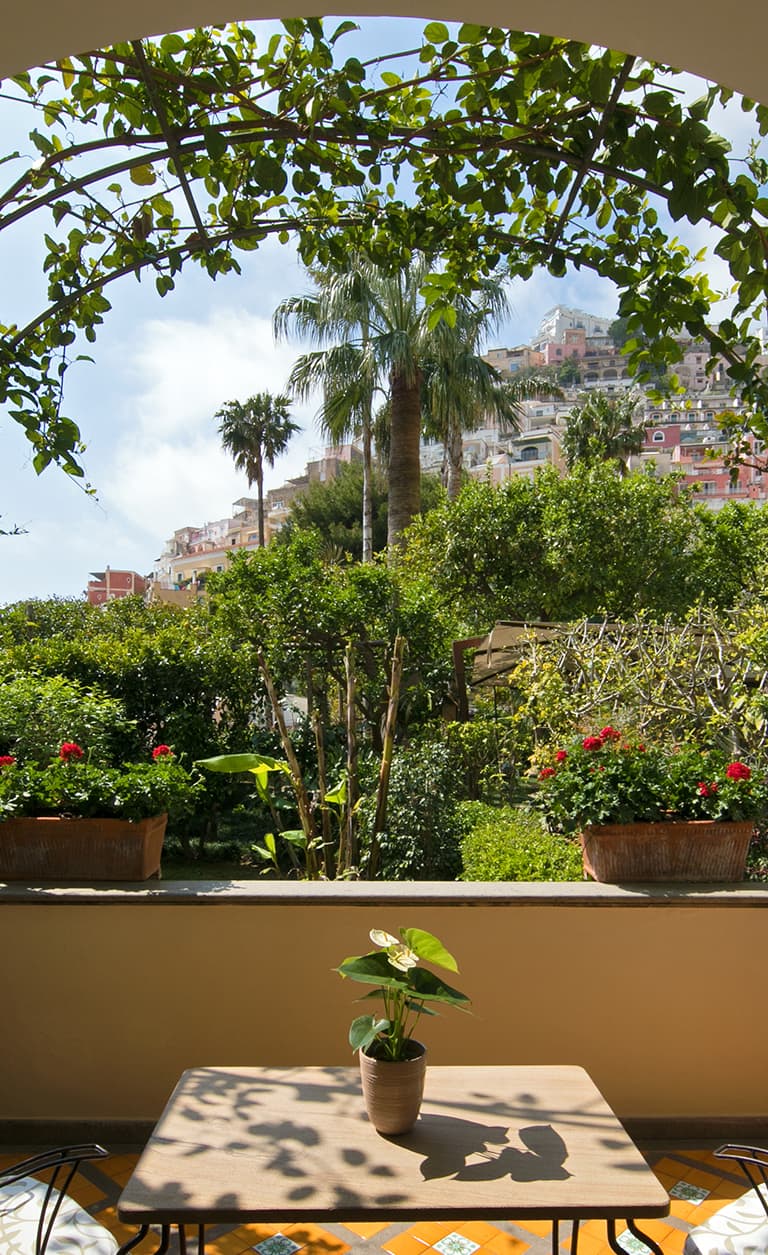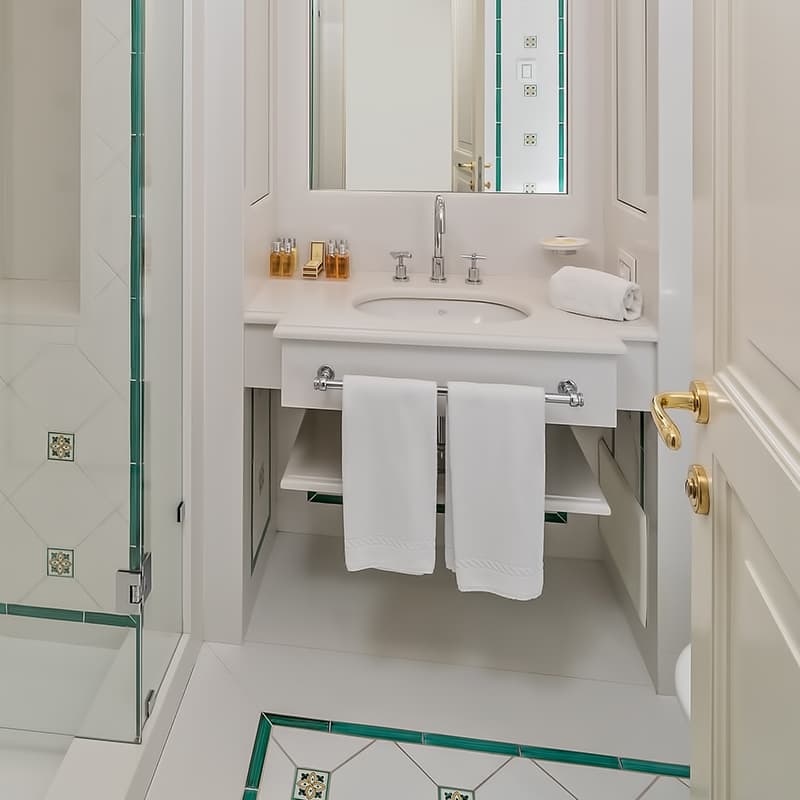 A characteristic private path, in the old-fashioned wing of the Palace, is the antechamber of the presidential suite, a real apartment located in our magnificent internal garden.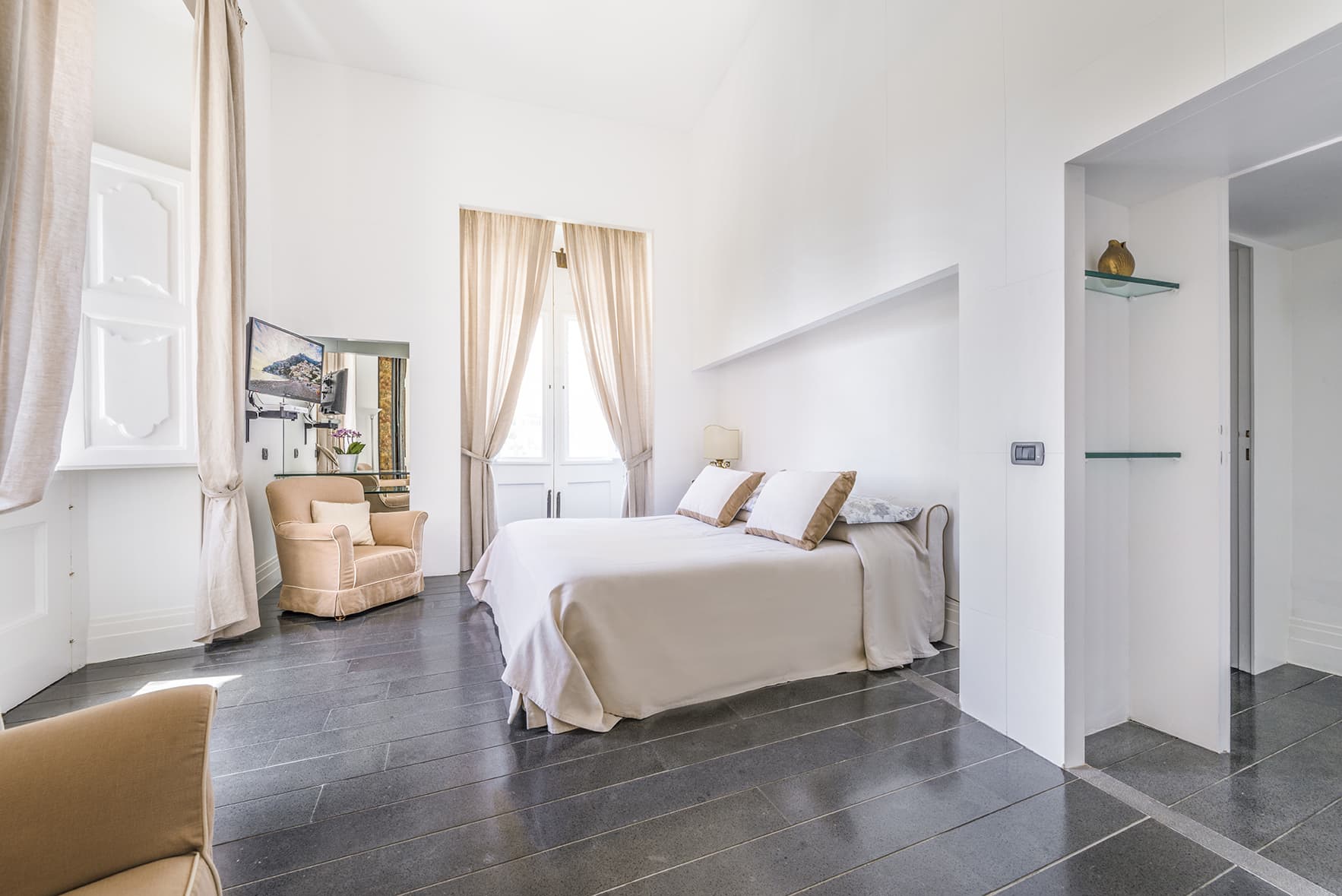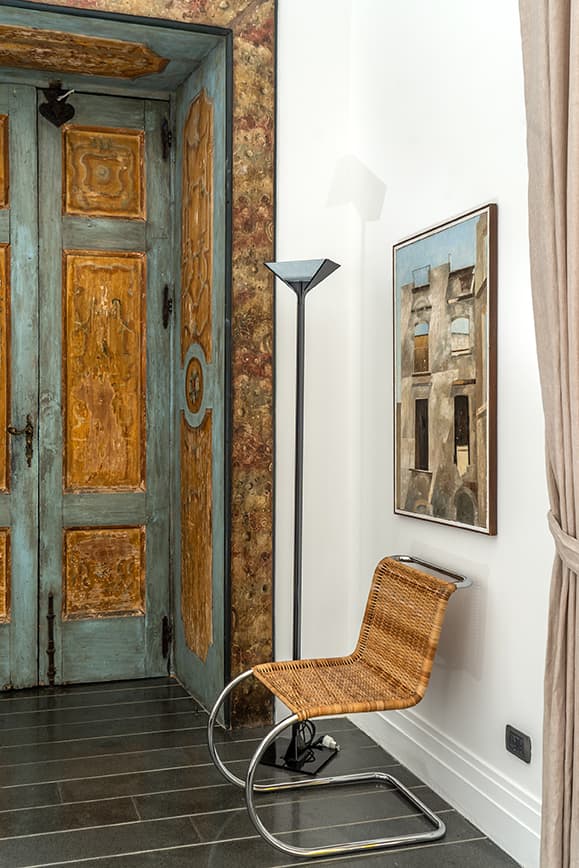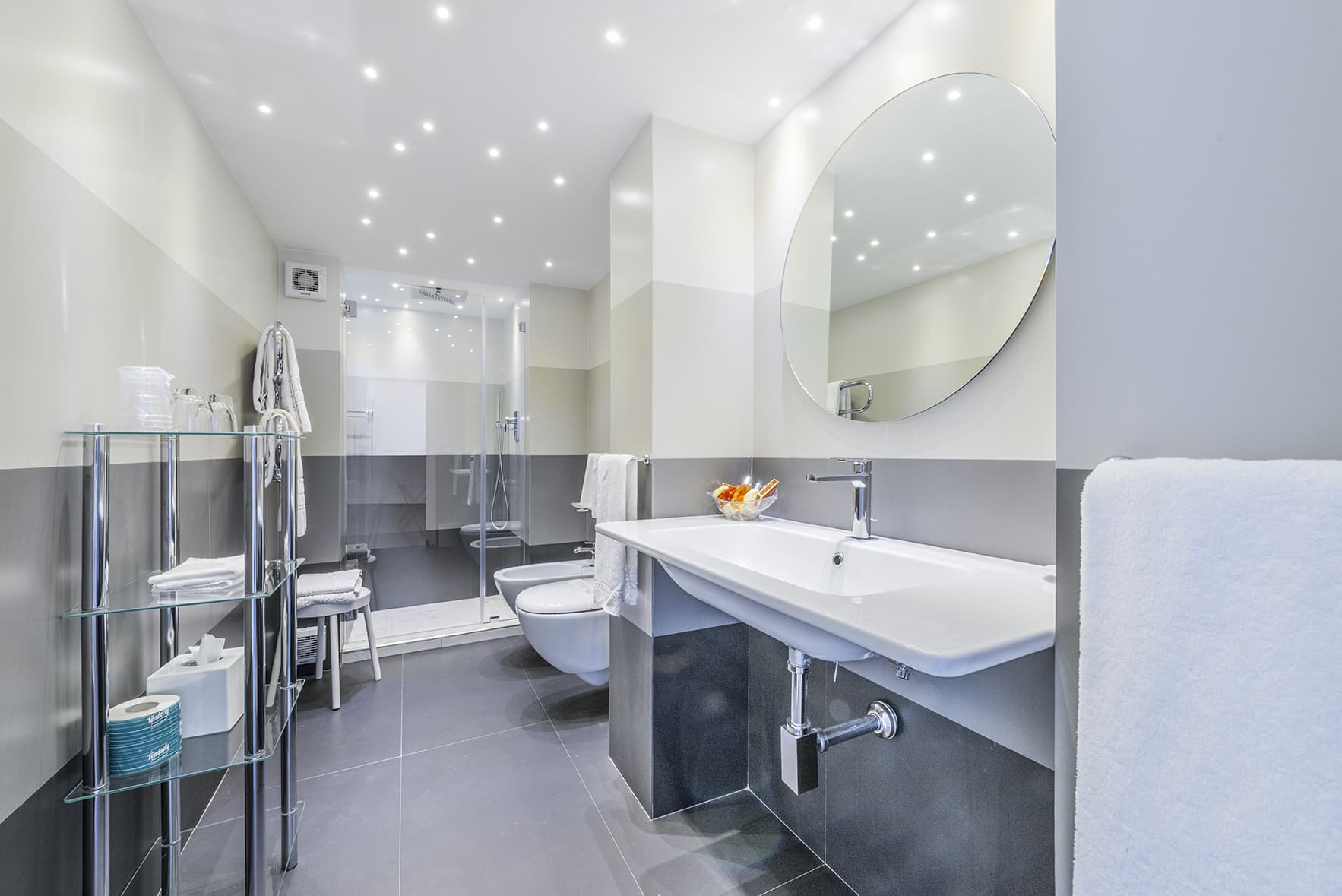 The classic elegance of a simple but linear style with relaxing colors, in a double bedroom with maximum comfort.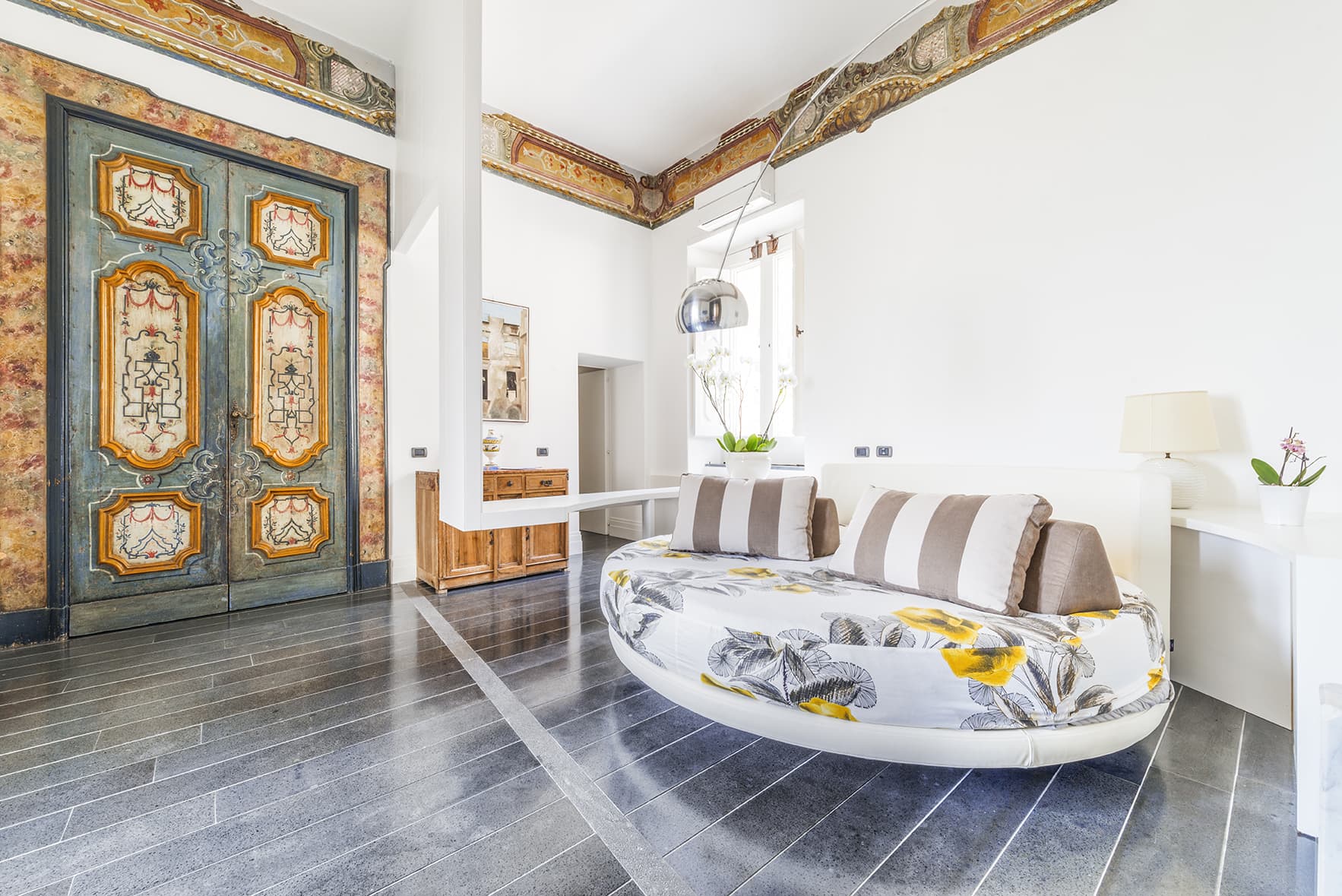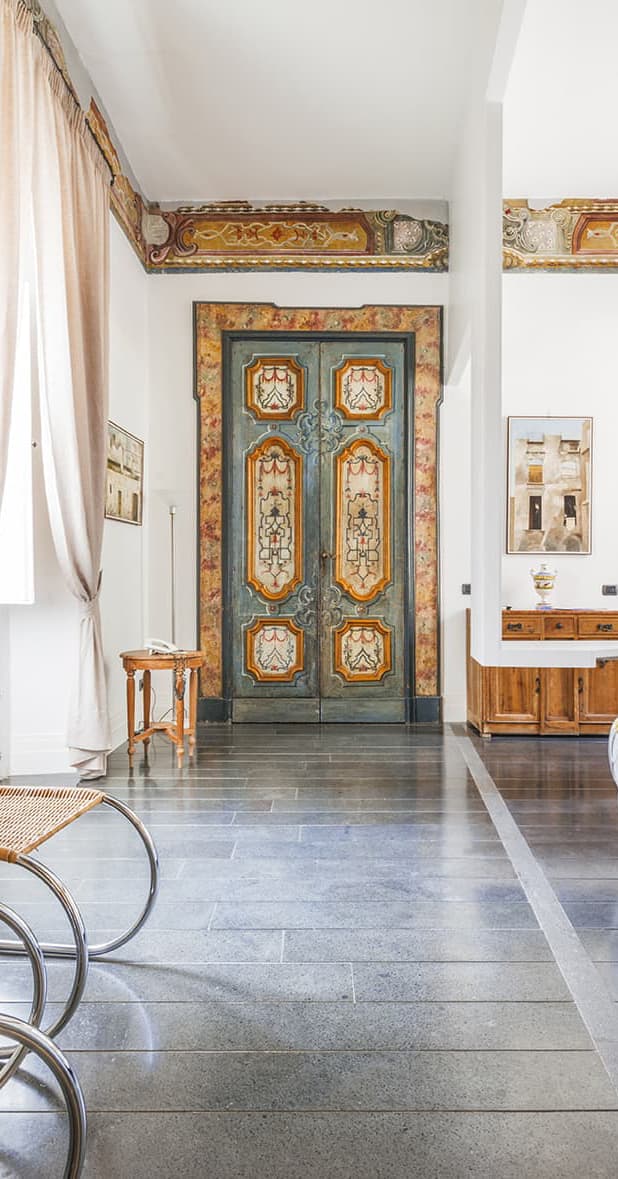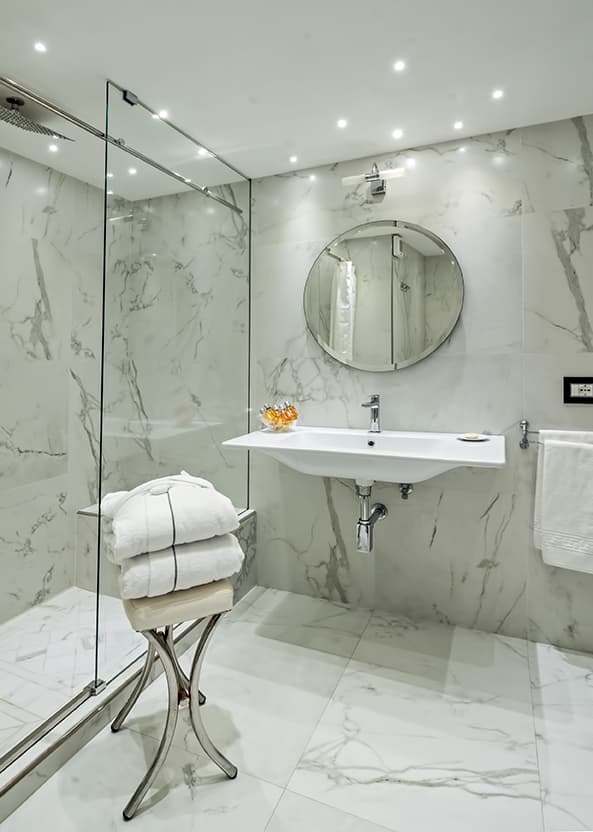 Perfect for a romantic getaway or dreamy honeymoon