OUR CITRUS GROVE
A TRUE WONDER OF NATURE, BOTH FOR THE BODY AND SPIRIT.
HAPPINESS IS THERE WHEN PERCEPTIONS
AND EXPECTATIONS ARE IN JOYFUL HARMONY.
(DEBASISH MRIDHA)
Let it all orbit around you,
feel at home,
maybe reading your favorite book
and sipping a good coffee.

The gardens, with a rainbows of colors
among trees, flowers, and plants,
they will give you the right balance.
Add all this to your ideal holiday,
turn your wishes into reality.
YOU ARE WELCOME
IN OUR
OASIS OF GREENERY.
The large garden, in the heart of Positano, started as a vineyard in the fifties and it was the beloved one of Mrs. Carmela, the hostess, who transformed it over the years into a precious citrus grove and vegetable garden that was important, at the time, also for the sustenance of the family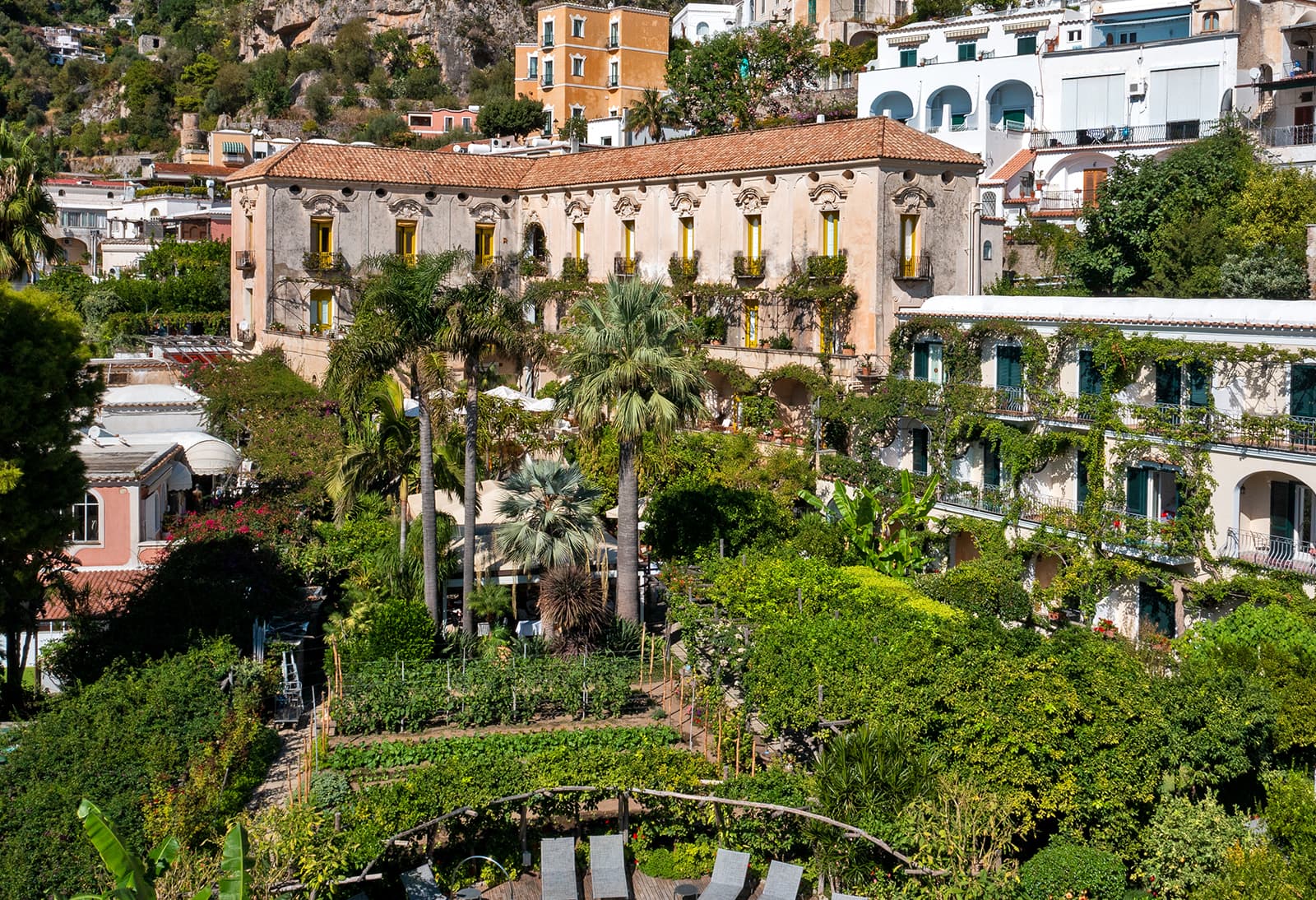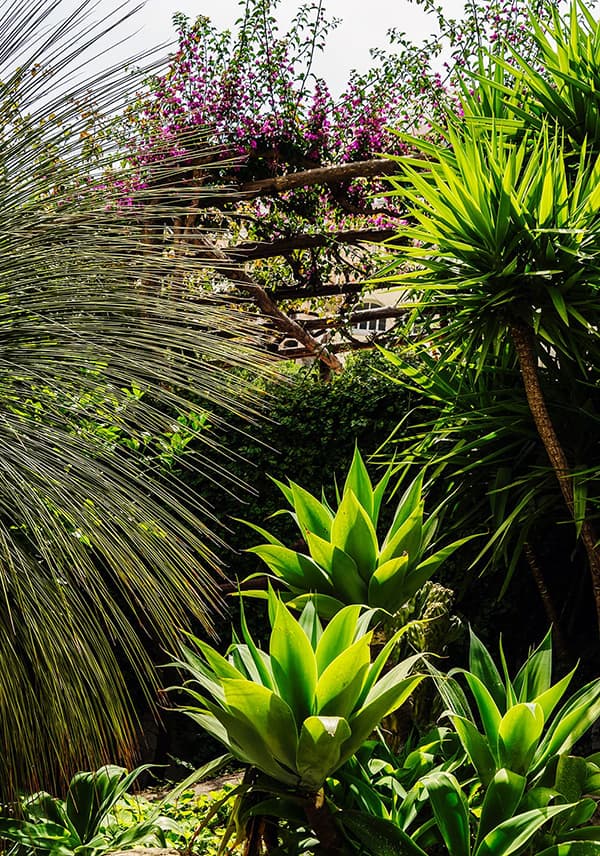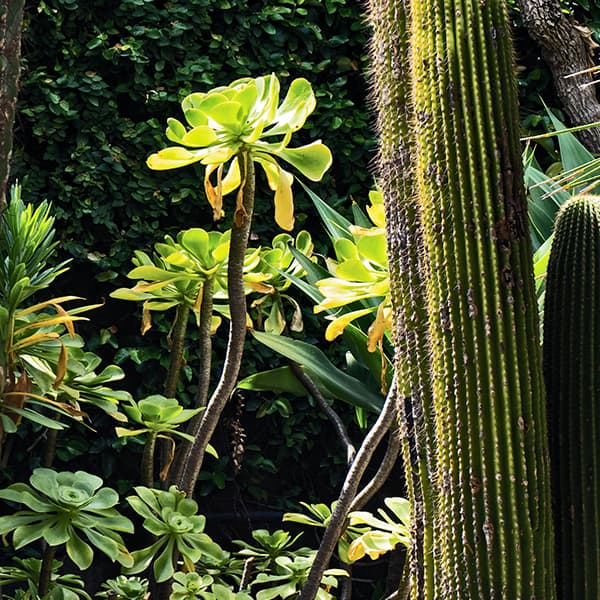 THE NEXT GENERATION
HAS REFINED THE GARDEN
with the addition of a rose garden, rocky garden with rare succulents, bougainvillea, and orchids.
Today, walking through the avenues of the garden is a pleasure for the senses that lets our imagination travel to the splendor of past glorious times.
THE PERFECT COMBINATION
BETWEEN PAST AND PRESENT CONTINUES.

The delicious fruits of the garden, prioritizing the genuine products, are expertly used in the hotel kitchen to delight the tastes of the guests of the hotel restaurant.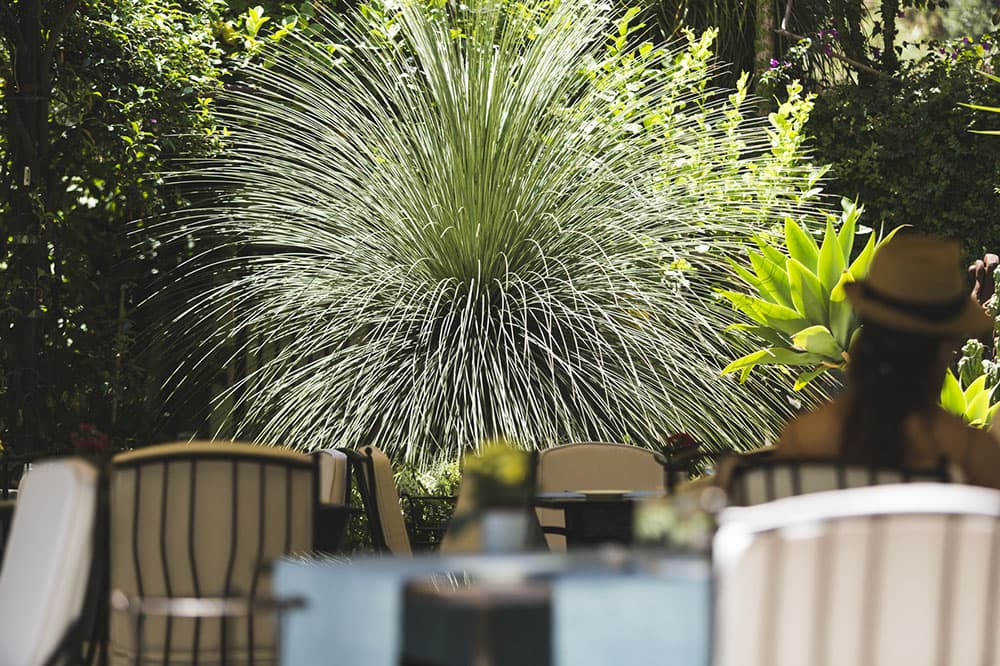 DASYLIRION LONGISSIMUM
Plant that has origin in the desert of Chihuahuan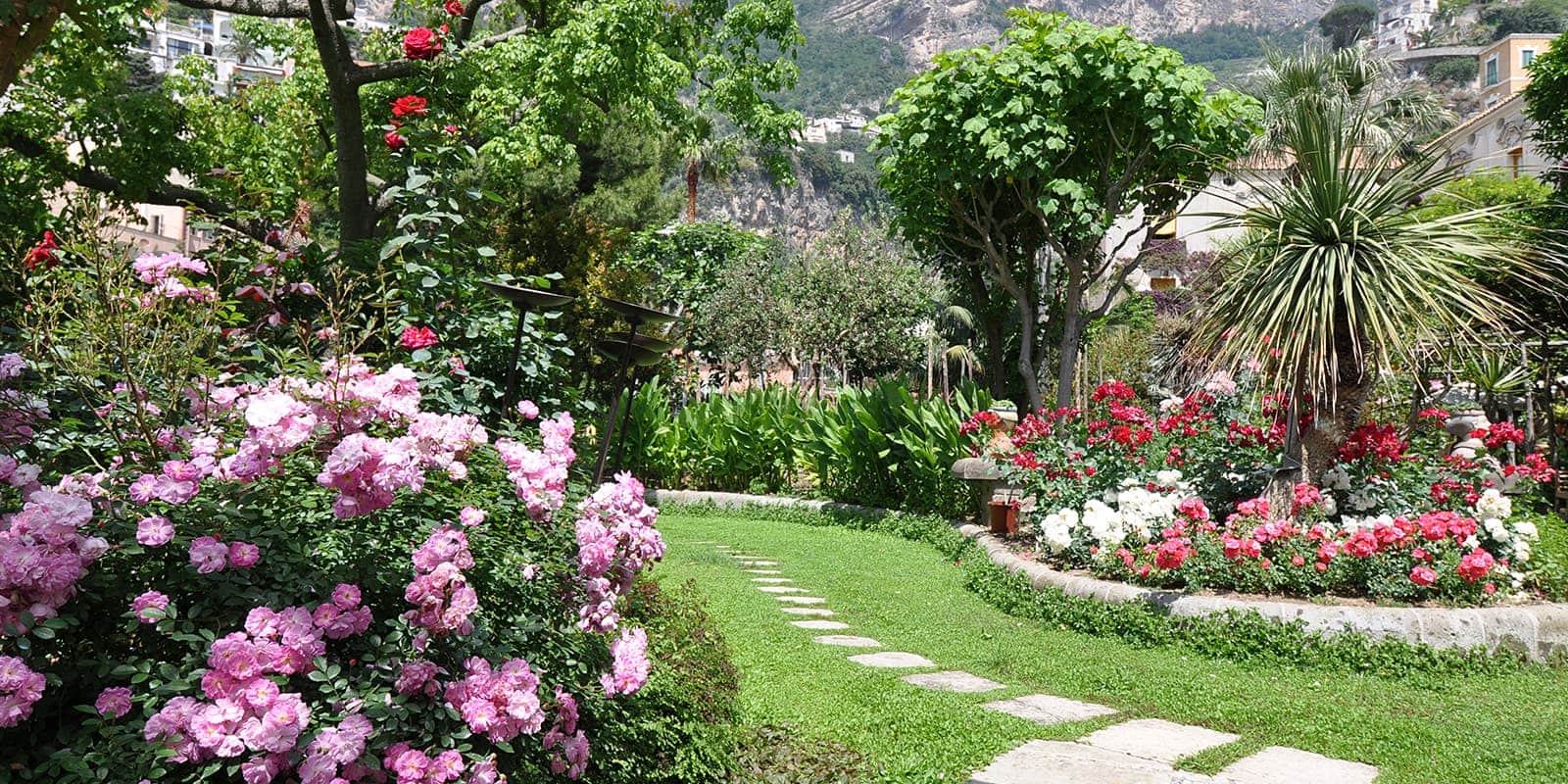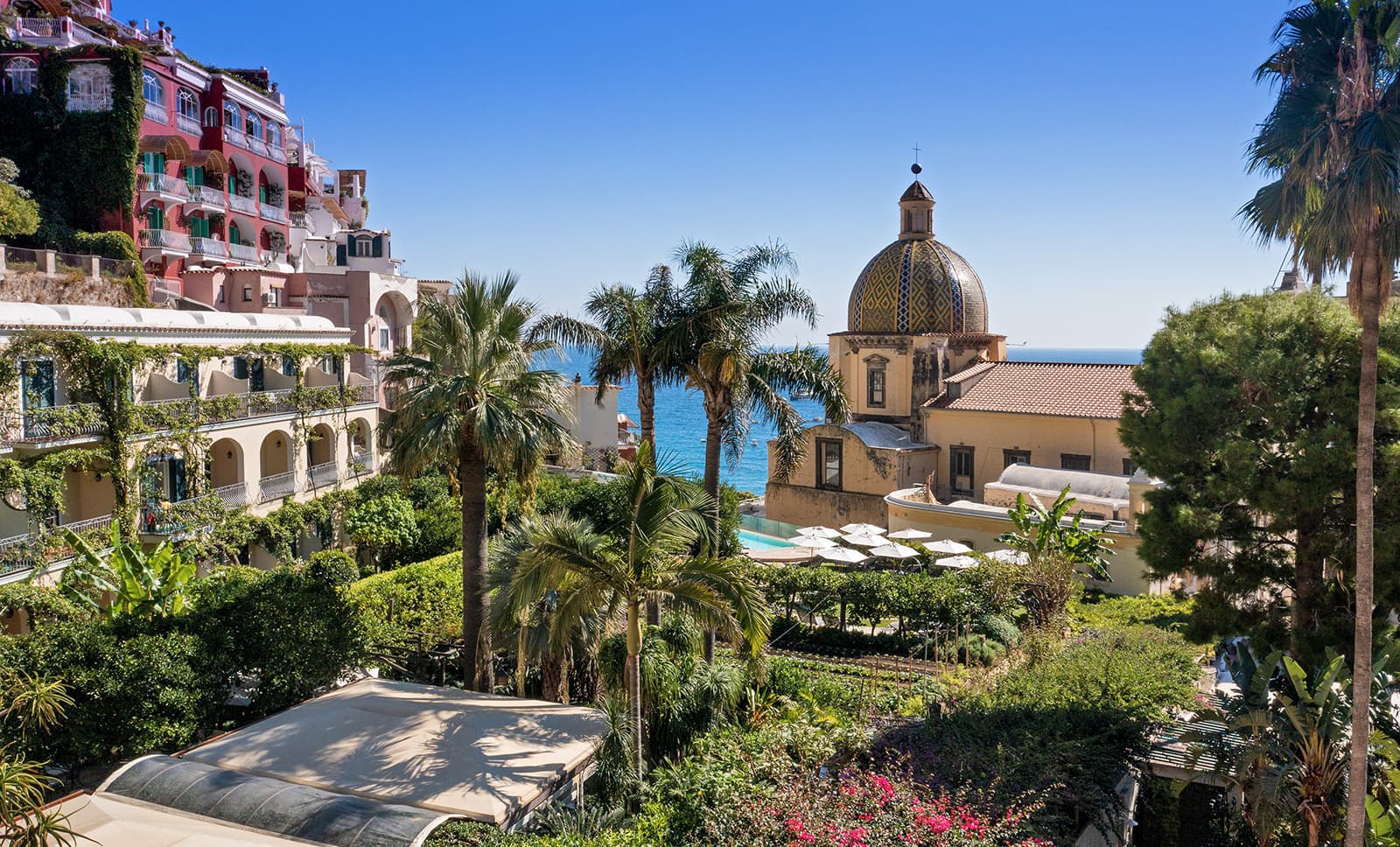 Perceiving the infinite, breathing the quietness. The heart of our hotel is enhanced by a charming swimming pool surrounded by greenery: all around the brightness of the sun alternates with the pleasant shade of the palm trees.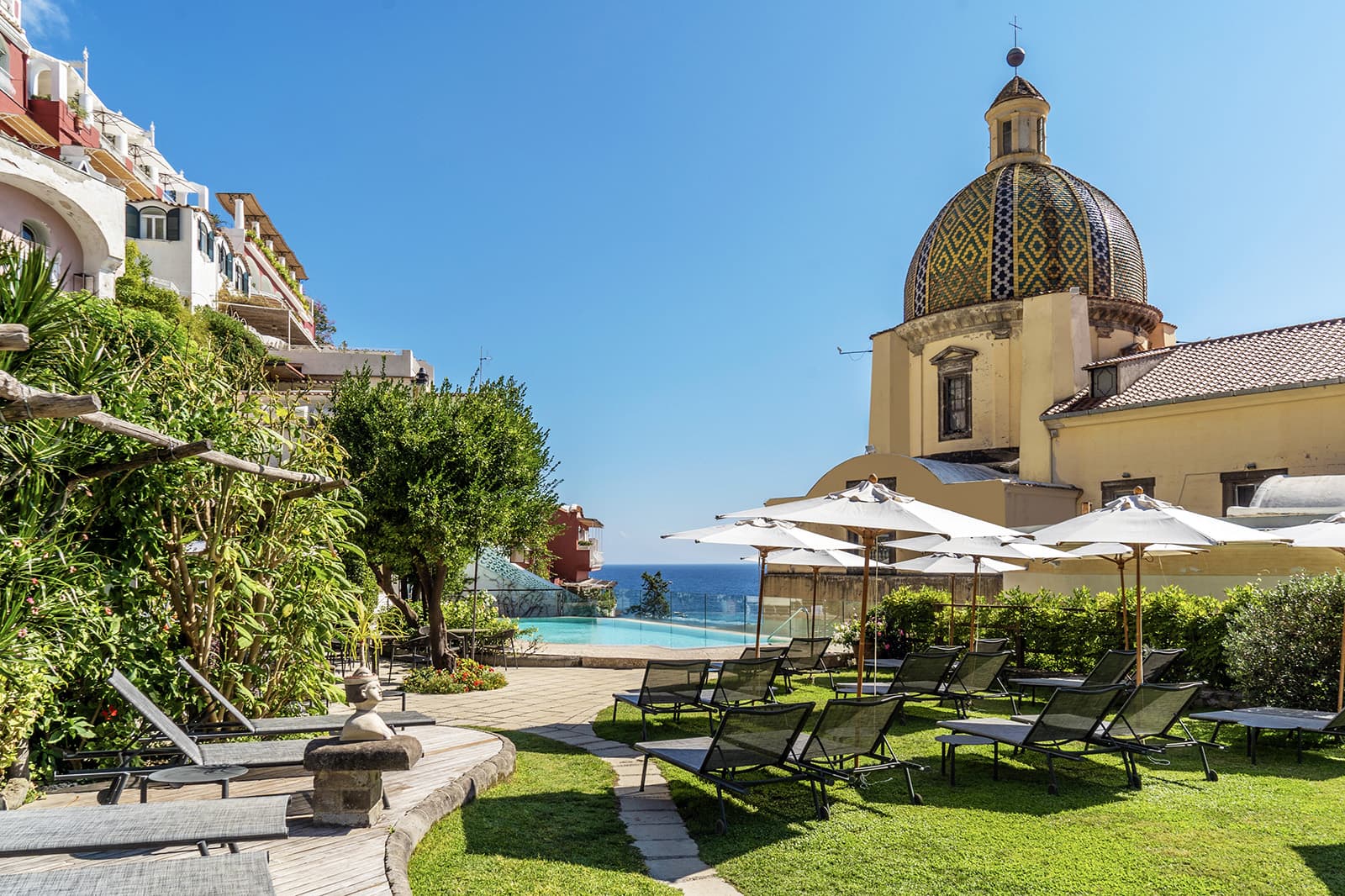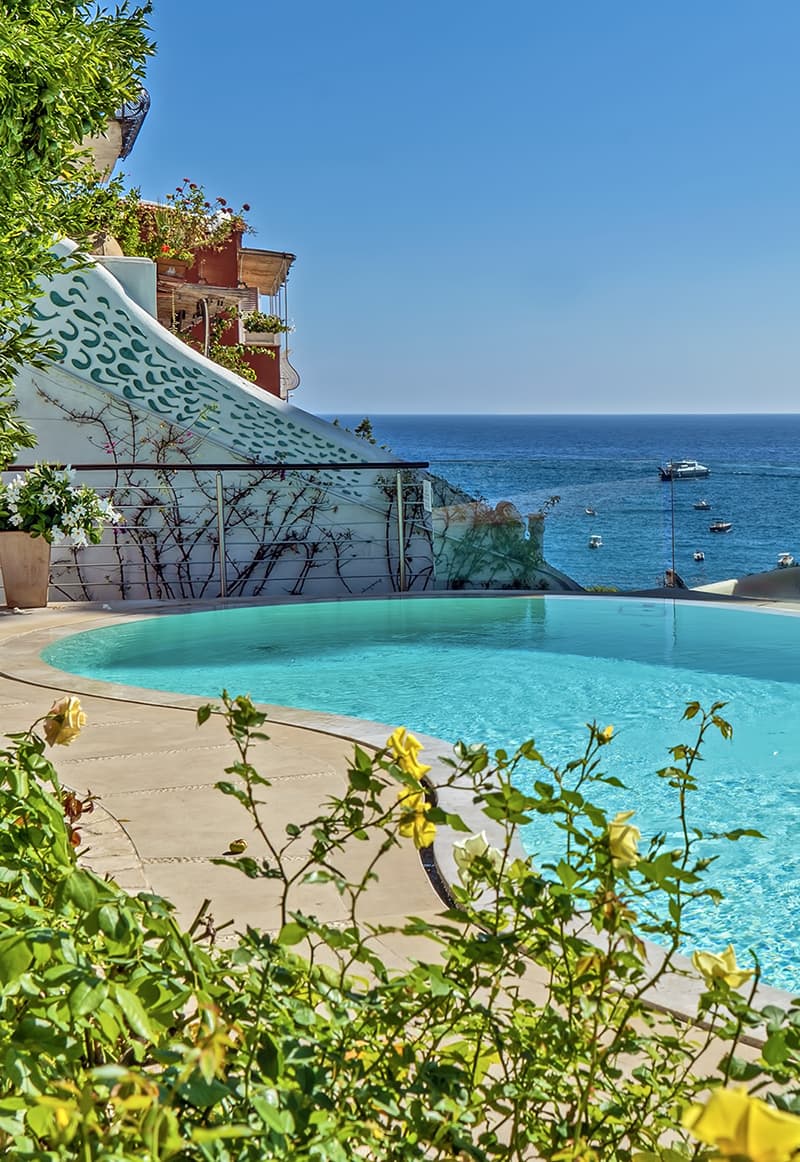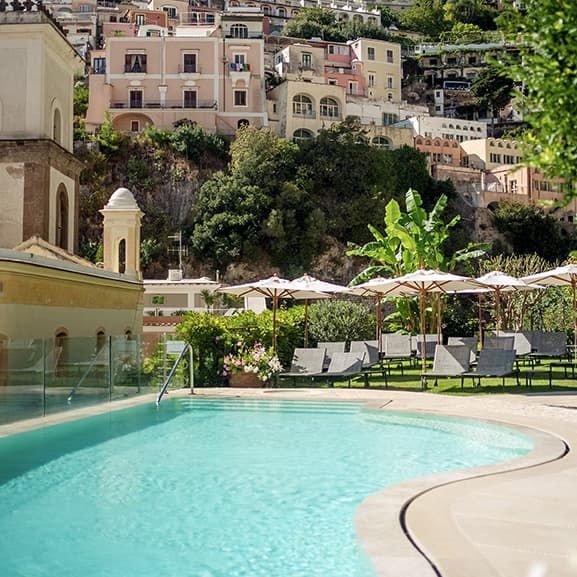 A BEAUTIFUL
VIEW
From here it is possible to admire the majolica dome of the church of Santa Maria Assunta
and the sea in the background:
THE PERFECT SYMBIOSIS
BETWEEN NATURE AND HISTORY.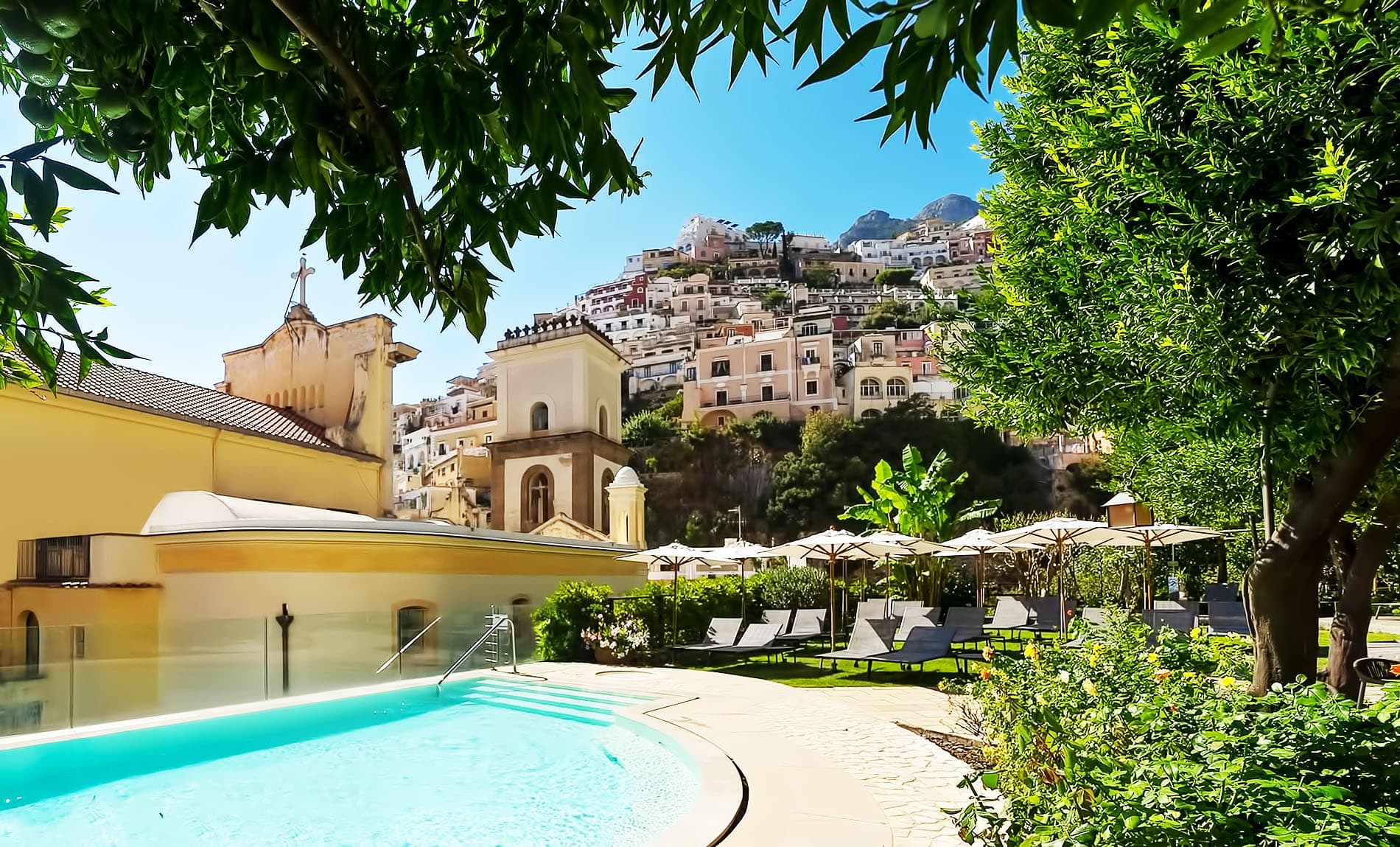 THE TURQUOISE WATER OF THE POOL SEEMS TO BE MIX WITH THE SEA ON THE HORIZON
One step away from you
You will find the quiet sun terrace surrounded by greenery.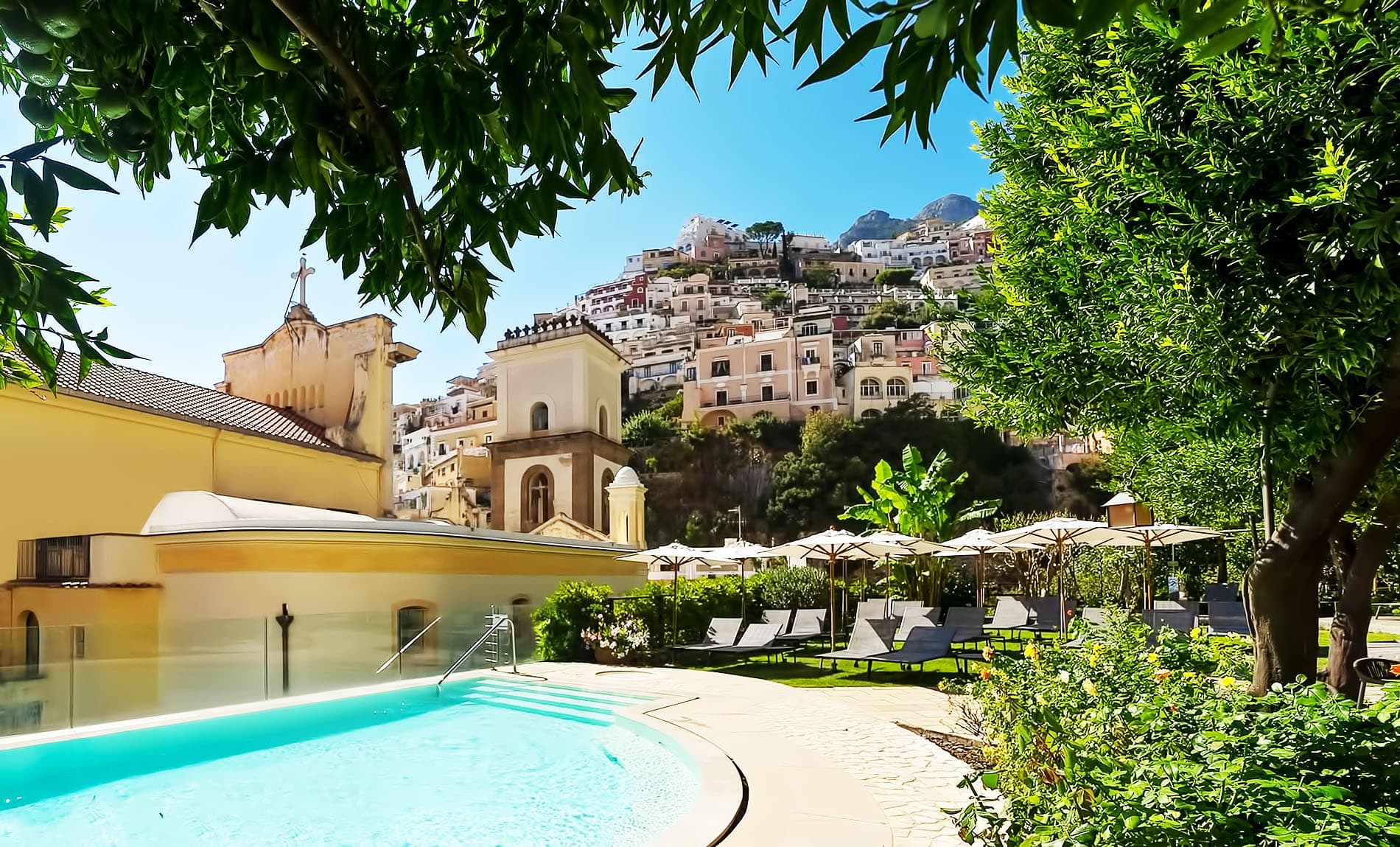 The rhythm of the body,
the melody of the mind
and the harmony of the soul
will create the symphony of life.
(B.K.S. Iyengar)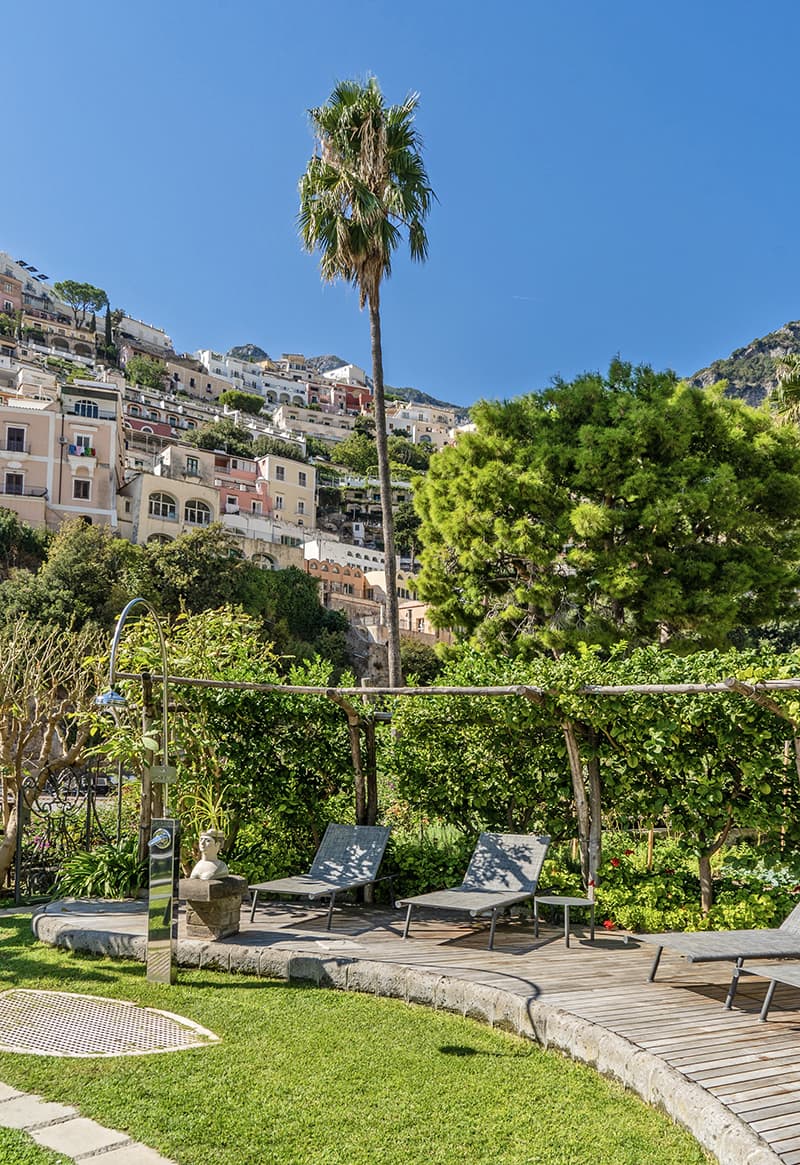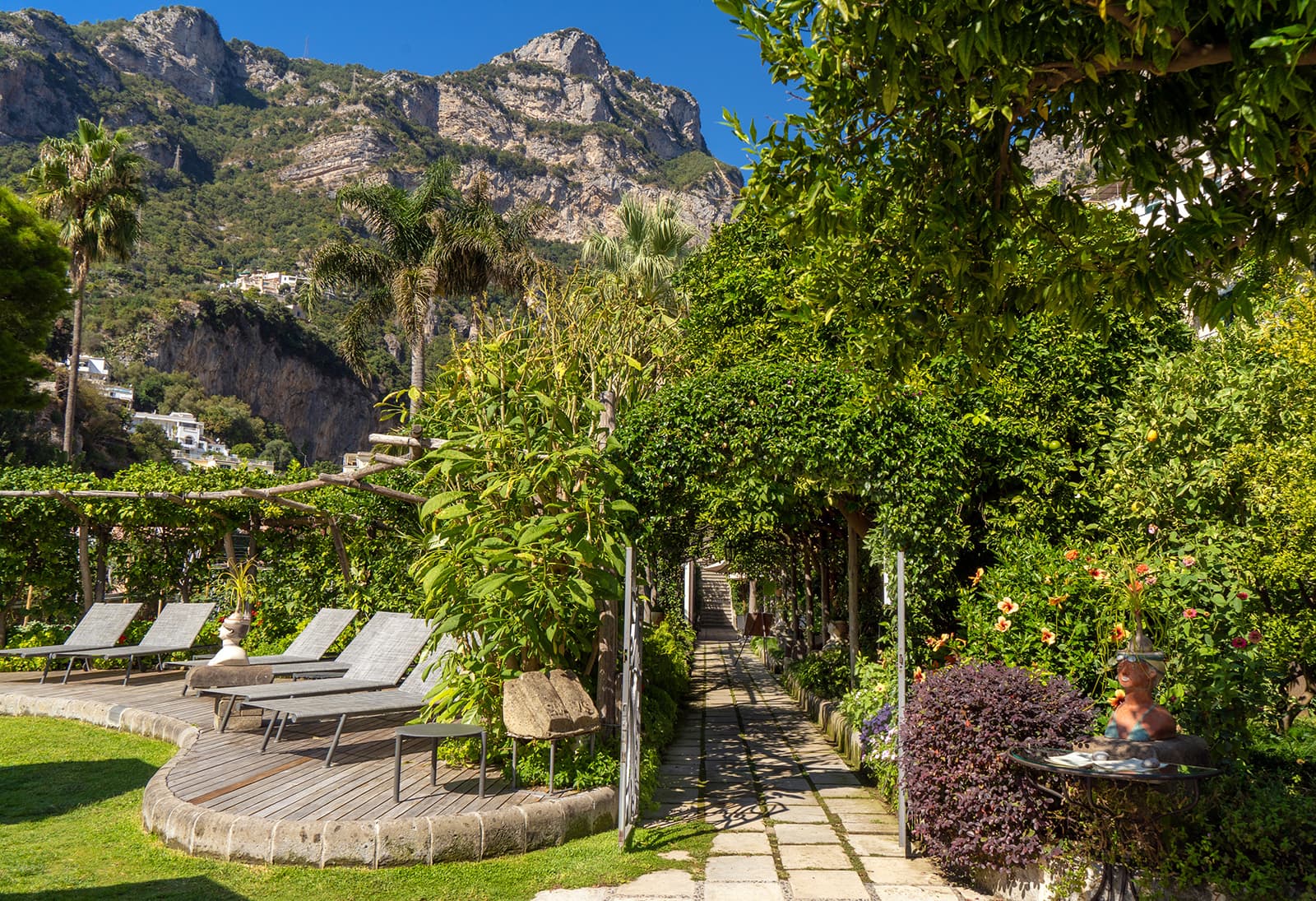 YOUR PRIVATE SPACE
to enjoy the summer